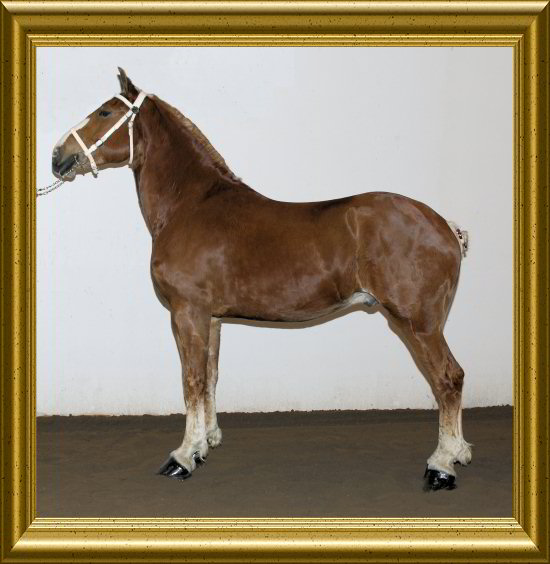 "Duke"
Introducing "Owl Ridge Rebel's Duke"!
Duke is a well bred Belgian gelding who's now available for sale.
This cherry-red, 4-year-old gelding has been in training since May, 2010. He is a flashy mover who goes naturally high in front, with spectacular hock action as well. He's been successfully shown at 3 summer shows. Duke's training includes a tremendous amount of foundation work. This 2010 All-American nominee has been shown single, team, unicorn, and 4-up. He has also been started under saddle.
Duke is a grandson of Korry's Captain, and stands just shy of 18.1hh shod. He stands great for the farrier and wears a 9¾ front and 9 hind shoes.
Duke's Photo Album


(Click on any image to view full-size)
Duke's Video.
Trainer's Note:
This young colt was started at 3 by
Driving Horse Connection
, (Kevin, Sheila & Tess), and is progressing well. Month after month, he continues to achieve a higher step in front and regular improvement in his already tremendous hock action.
The reason Duke is being offered for your consideration is that the owners of Owl Ridge Belgians,
Lyle & Barb Klee, have been breeding quality Belgians for 20+ years and are in the process of building a mare hitch.
Barb and Lyle would love to see this high quality young gelding go on to pursue a competitive performance career.
$12,500 for consideration
For more information, please call:
970-230-0532 (Kevin)
303-827-5175 (Sheila)

Or e-mail: SheilaGDHC@aol.com